PayPal Subscriptions & Memberships Pro
This plugin will allow you to sell subscriptions and / or memberships on your website via PayPal.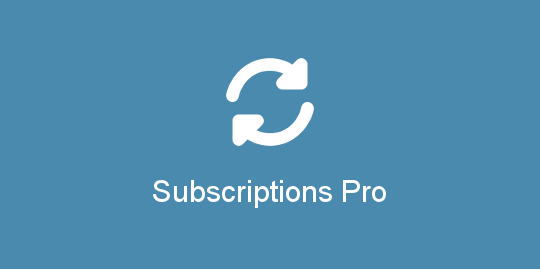 Features
Screenshots
FAQ
Reviews
---
How the Plugin Works
Simply install the plugin on your WordPress website. Enter your PayPal Email address or Merchant ID on the settings page.
Create a new subscription button, after you save the button a shortcode will be generated. Place the shortcode anywhere on your website where you want the button to display.
When a customer clicks the "Subscribe" button they will be redirected to PayPal. An automatic billing profile will be created on PayPal according to your button's subscription terms.
In the admin area on your site you will be able to see all payments and subscribers.
---
Features of the Pro Version
New Feature:

Version 1.1 of the plugin allows your customers to create a free membership account on your site. Documentation for this feature is available here.
Membership Levels
Create your own membership levels.
Each button can be linked to an unlimited number of levels. Each page / post can be set to a level.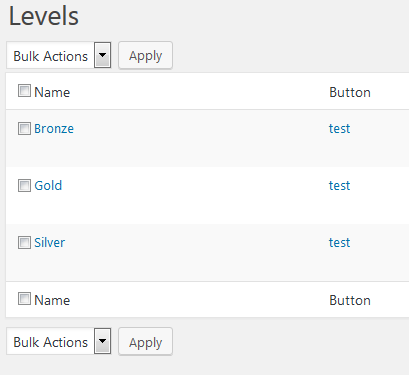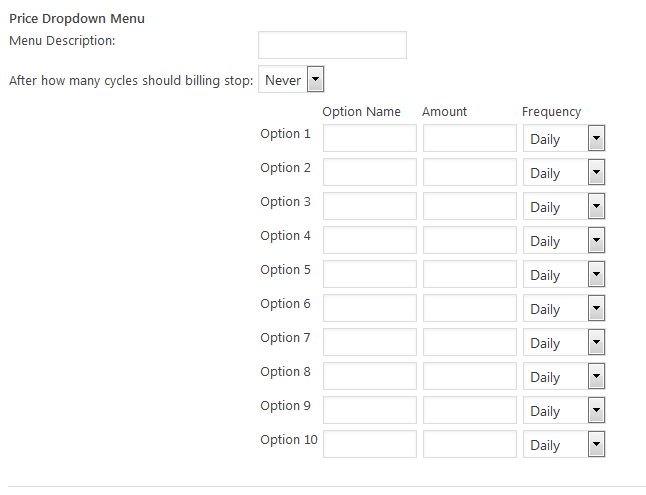 Subscription Dropdown Menu
With the Pro version each subscription button can have a price dropdown menu.
Text Option Dropdown Menu
Each subscription button can have a text option dropdown menu.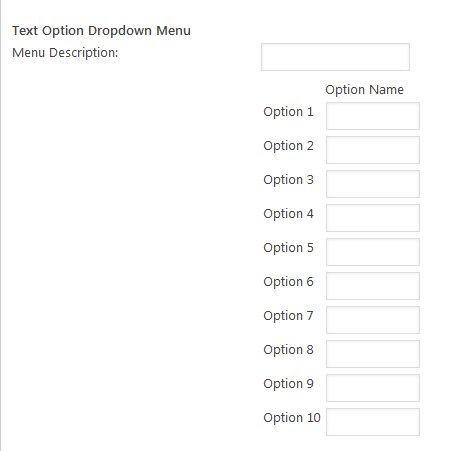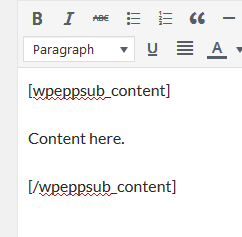 Limit Content with Shortcodes.
Each page can be configured to limit content to members or by membership level. In addition to that you can limit content by shortcode.
Separate PayPal Accounts
Each form can be linked to it's own PayPal account.
This is very useful for different departments of an organization.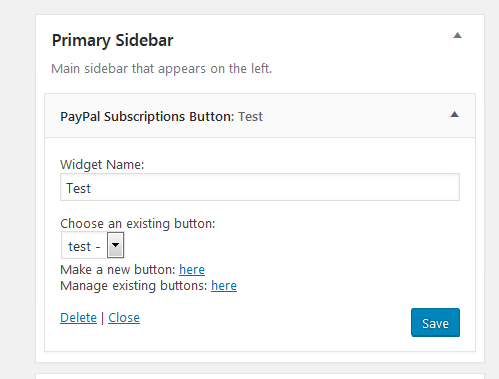 Widget
The Pro version allows you to place subscription buttons in widget areas.
Direct Add
The Pro version adds the ability to link directly to subscription buttons via a URL. When you go to the URL you are redirected to PayPal directly.
This is very useful if you want users to sign up from your email newsletter. This is also useful for pricing tables.

---
Other Features
Works with any WordPress theme
Offer a second trial period.
Hide an entire subscription post from the blog.
Use a custom subscription button image.
Each button can have a separate return URL.
Full PayPal IPN error logging built in to debug any problems.
View your subscribers and payments in the admin area.
Login and Logout shortcodes.
---
Frequently Asked Questions
Can I use the plugin to sell subscriptions without using the membership features?
Yes, you can use the plugin to sell subscriptions only. There is a setting to create WordPress user accounts automatically for new subscriptions.
What is your plugin Return Policy?
30 days form the date of purchase.
What themes does this work with?
This plugin works with any WordPress theme.
Does this plugin have documentation or tutorials to follow?
Yes! We offer a large collection of tutorials and documentation to get your form setup just the way you want it.
Does the customer needs a PayPal account to pay?
No, they can pay with their Credit Card directly on the PayPal landing page.
Can I upgrade my license to more sites later?
Yes, in the accounts page you can upgrade your license. The license upgrade will be prorated.
Still have questions?
Submit a Presale Question.
---
Users Also Purchased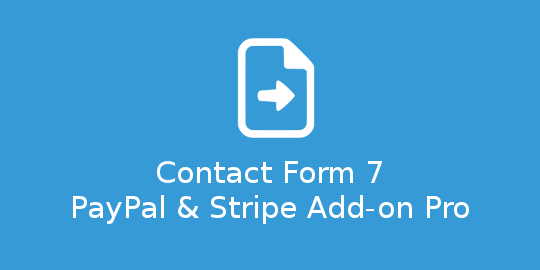 This plugin seamlessly integrates PayPal with Contact Form 7.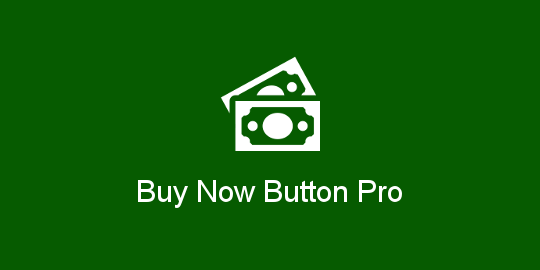 Start selling today, integrate PayPal Buy Now buttons into your website.
---
Reviews
Have been using this plugins since 1 months and it is amazing. I wouldnt mind to pay for the plugins and get
1. remove the open account on paypal, just allow user to pay directly with CC for our subscription
2. be able to add a french buy button which i can design or add from paypal. All nice graphics proposed are in english.
Otherwise this plugins deserve a 5 stars wihtout a doubt. If you are not using it, you are missing an amazing tool.
Regards
We needed a solution for a subscription service and found Scott's plugin. So far it works great and Scott was a big help when I had a question…
I highly recommend this plugin!
Bill Wiggins
You must log in and be a buyer of this download to submit a review.