How do I add a dropdown menu?
Note: This tutorial's images show Easy PayPal Shopping Cart Pro, but it is the exactly the same steps for Easy PayPal Button Pro.
Step 1. Open a page or post. Above the editor click on the PayPal button inserter. In this example we are going to use the Easy PayPal Shopping Cart plugin: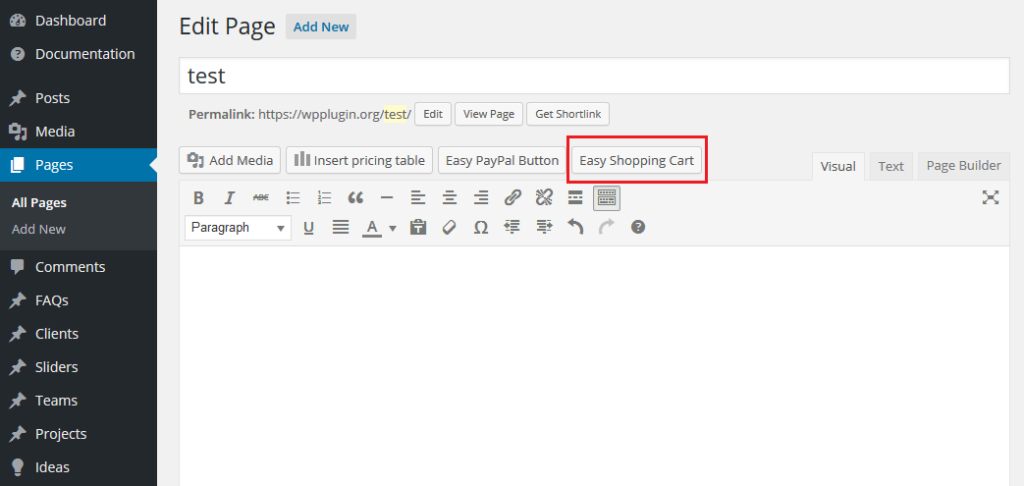 Step 2. Click the "Show Advanced Options" button: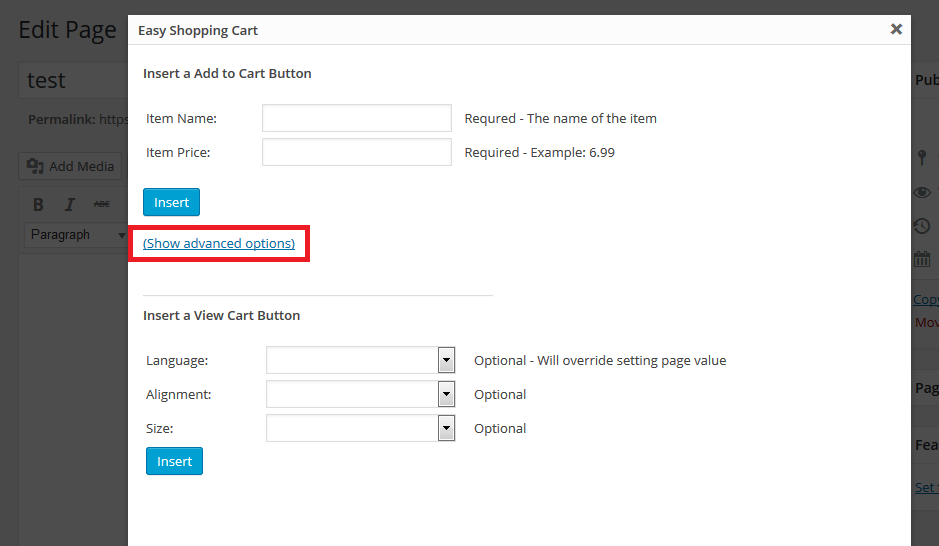 Step 3. For this example we are going to make a price dropdown menu. So click on the "Show price dropdown options" link.

Step 4. Enter the option name and prices you want. In this example "Shirt:" is the title of the dropdown.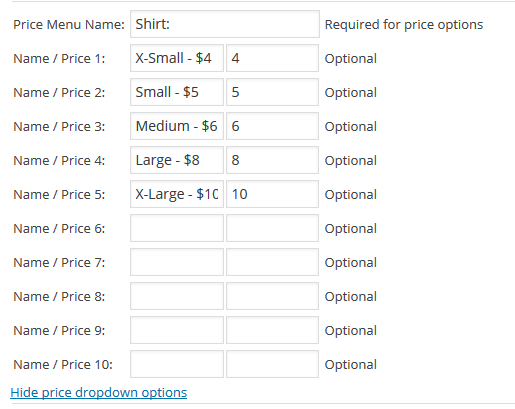 ---
Rate this Article