Create a WordPress support user account
1. Login to your site.
2. In the admin menu, go to Users -> Add New.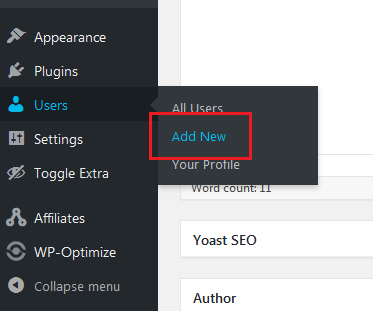 3. Fill out the fields as show in the below image. An administrator account is required for support so that we can fully diagnosis the problem.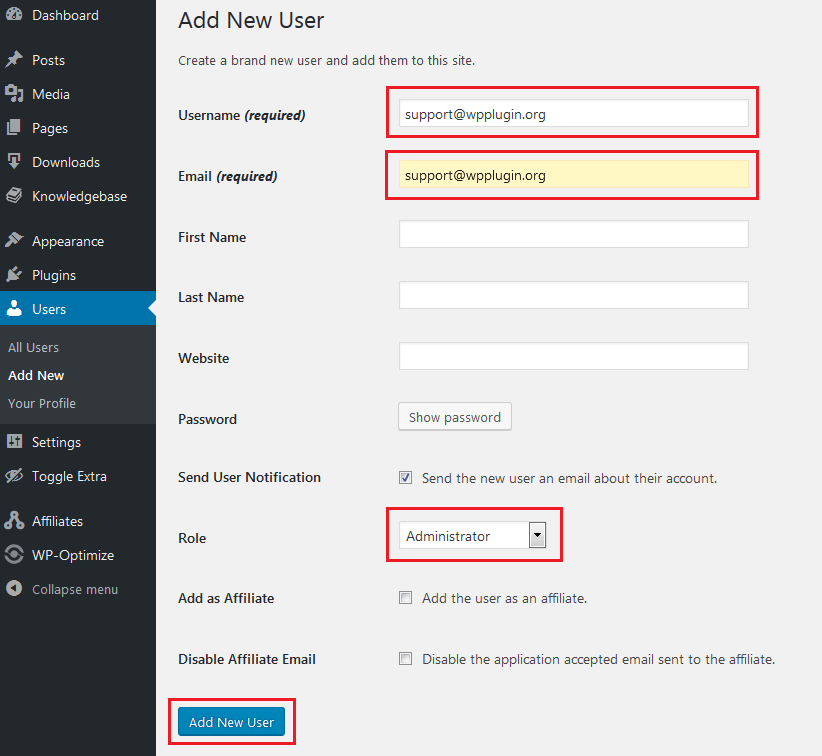 4. After we have fixed your support problem, please remove the account that you created.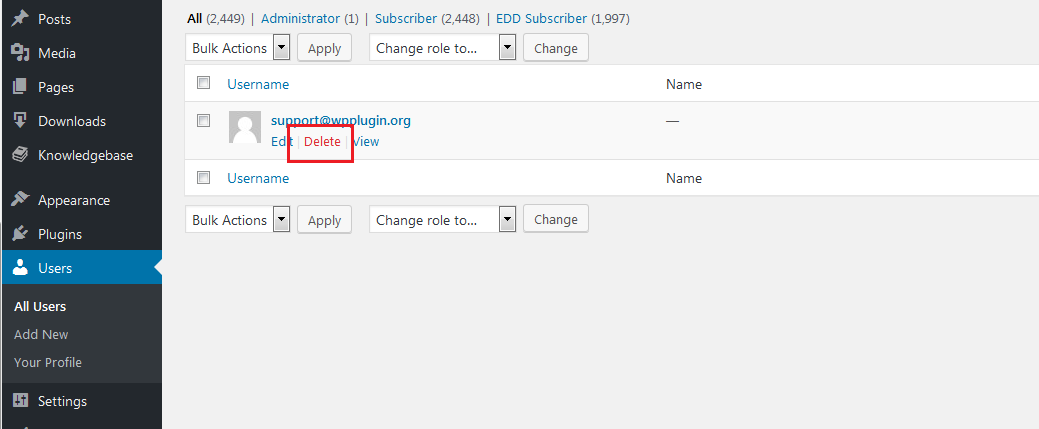 ---
Rate this Article