PayPal Buy Now Button Pro
Sell products or services on your website using PayPal.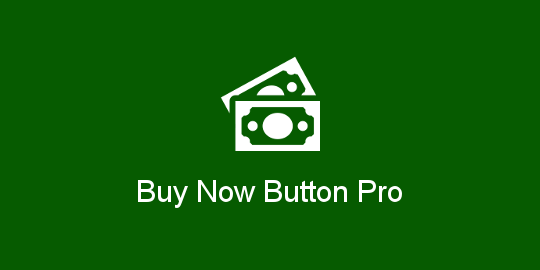 Features
Screenshots
FAQ
Reviews
---
How The Plugin Works
Simply install the plugin on your WordPress website. Then enter your PayPal Email address or Merchant ID on the settings page.
Create a new payment button, after you save the button a shortcode will be generated. Place the shortcode anywhere on your website where you want the button to display.
When a customer clicks the "Buy Now" button they will be redirected to PayPal.
What makes this plugin powerful is its simplicity. It has the features you need and not the features you don't. You don't have to spend days setting up a full eCommerce Solution. In just a few minutes customers from around the world can start buying products or services from your website using PayPal.
---
Button Manager
With the Pro version you can manage all your PayPal buttons from inside your WordPress Dashboard.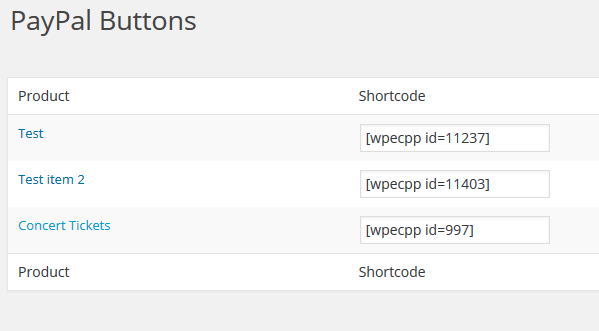 View Sales
View sales directly from within the WordPress dashboard.
Inventory Management
The quantity of items available will be automatically reduced when a sale is complete. This feature can be turned off.
Provide a unique per button sold out message to your customers.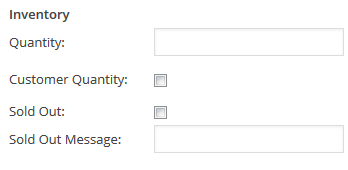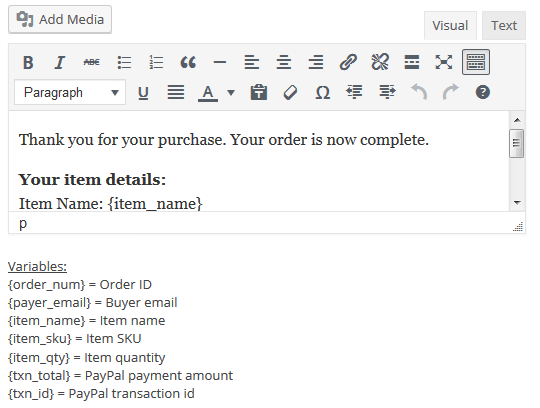 Email Notifications
Send automatic emails to customer or admins when a sale is complete.
Emails are an optional feature and can be turned off.
Coupons
Offer coupon codes to your customers.
You can apply coupons to all or individual products and offer a percent or fixed discount.
Separate PayPal Accounts
Each button can be linked to it's own PayPal account.
This is very useful for different departments of an organization.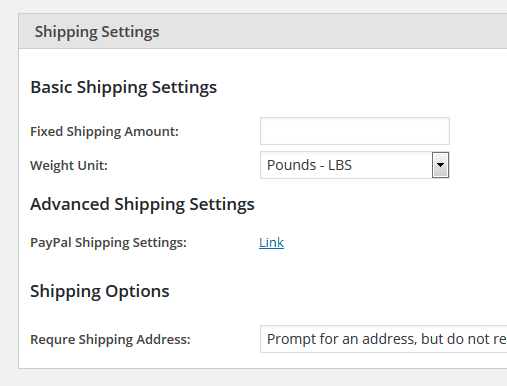 Charge Tax & Shipping
You can setup both basic and advanced tax and shipping profiles.
---
Other Features
Works with any WordPress theme
Charge fixed tax or a tax rate
Charge shipping & handling per item or globally for all buttons
Show name and price beside button
Set a quantity per item and optionally reduce that quantity when an item sells
Apply a fixed or ate discount per item
Add an Item ID or SKU
Hide customer's custom note field
Change PayPal's Return to Merchant Text
Each button can have its own size and image
Add a custom button image
Option to require or not require the customer to enter a shipping address
---
Frequently Asked Questions
What themes does this work with?
This plugin works with any WordPress theme.
Does this plugin have documentation or tutorials to follow?
Yes! We offer a large collection of tutorials and documentation to get your form setup just the way you want it.
Does the customer needs a PayPal account to pay?
No, they can pay with their Credit Card directly on the PayPal landing page.
Can I upgrade my license to more sites later?
Yes, in the accounts page you can upgrade your license. The license upgrade will be prorated.
Do I need a business PayPal account?
No, you can use a Standard PayPal account, which is free.
Still have questions?
Submit a Presale Question.
---
Users Also Purchased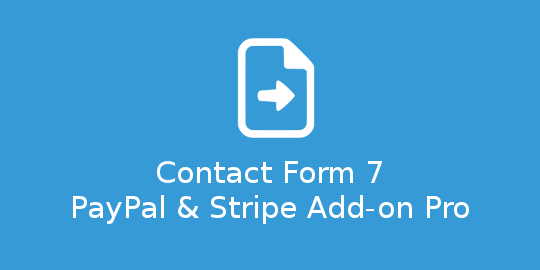 This plugin seamlessly integrates PayPal with Contact Form 7.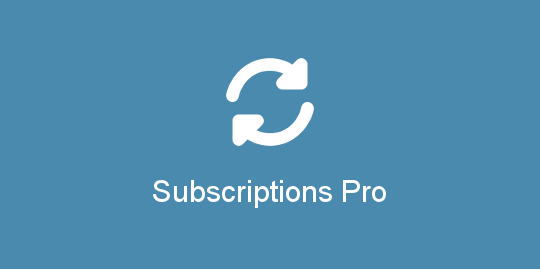 Sell subscriptions and memberships on your website with PayPal.
---
Reviews
This plugin is just what I was looking for, a simple way to add a PayPal button to my page. I had not done a connection to PayPal before, and Scott was a big help getting me started.
This is an awesome plug-in to create simple PayPal buttons with some customization. The Pro version gives you all the features you need when wanting a simple checkout for your buyers, that doesn't need a cart feature. It saves you not having to use PayPal's API to set up auto emails etc. I can now edit things via WP in seconds, instead of having to mess with FTP and all that.
The huge benefit was bringing up a suggestion to Scott that would improve the plug-in with something I thought it was lacking. He jumped right on it and had a solution up and running very quickly. The time this saves me is great, and I applaud him for his dedication to his WP customers.
I would jump on this if you want to get a great working PayPal solution for your website, without having a cart for simple one item transaction.
Thank you Scott!
DT Hauser
Upgraded to Pro. Works great – and stellar support!
You must log in and be a buyer of this download to submit a review.