Contact Form 7 – PayPal Add-on Pro
This plugin seamlessly integrates PayPal with Contact Form 7.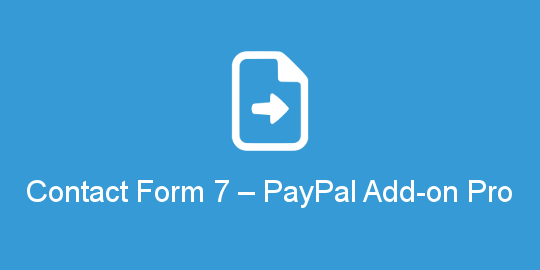 Features
Screenshots
FAQ
Reviews
---
Why You Need This Plugin
If you want to collect payments with a form, you need this plugin. Maybe your organization is hosting a golf tournament and you need to collect registration fees. Or maybe you sell a legal document review service on your website. With this plugin the possibilities are endless.
Using this plugin you can link dropdown menus, checkboxes, radio buttons and input boxes to the price, quantity, description or text fields in PayPal. Sell up to 5 items at a time per form. This plugin is very flexible and highly customizable.
---
How the Plugin Works
Simply install the plugin on your WordPress website. Enter your PayPal Email address or Merchant ID on the settings page. On a Contact Form 7 form you will see a new tab titled "PayPal".
On this tab you can enable PayPal redirection for this form. You can also link items in the form such as dropdown menus, radio buttons, checkboxes or input boxes to PayPal elements such as price, quantity and description.
When a customer submits the form they will be redirected to PayPal.
Version 1.9

With version 1.9+ of the plugin, you can sell up to 5 items at a time per contact form.
---
Link Form Items
Choose which form items will link to PayPal.
You can link any Contact Form 7 form item such as dropdown menus, checkboxes, radio buttons and input boxes to the price, quantity, description or text fields in PayPal.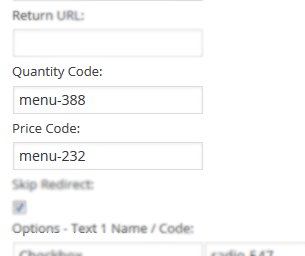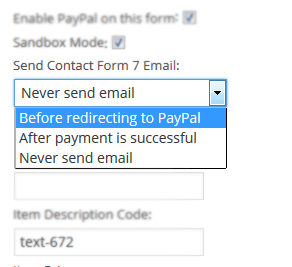 Send Email After Payment
With the Pro version you can choose to send the email only after a payment is successful.
With this feature, in your email body, you can include the code [txn_id] to show the PayPal's transaction ID.
Charge Tax
Setup basic or advanced tax profiles easily.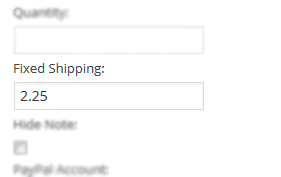 Charge Shipping
Setup basic or advanced shipping profiles.
Separate PayPal Accounts
Each form can be linked to it's own PayPal account.
This is very useful for different departments of an organization.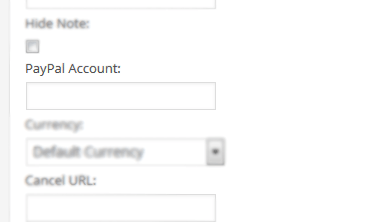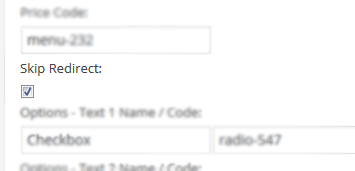 Skip Redirect
The plugin has two options to skip redirecting to PayPal.
There is an option to not redirect to PayPal for $0.00 amounts. This is useful if you want to offer a free item in addition to regular priced items.
Another option is available which allows you to not redirect to PayPal based on the value of a form element, such as a dropdown menu. This is useful if you want to offer customers the ability to pay via Check or another off line method.
---
Other Features
Works with any WordPress theme
Link customer input fields to auto populate on PayPal
Choose a PayPal landing page for users without a PayPal account
Works with Flamingo and Contact Form DB plugins
Form items can be linked to the shipping amount field
Add checkbox amounts together for total price
Override global set currency per form
Override global sandbox setting per form
Hide customer's custom note field
Set return URL per form
Set cancel URL per form
Prompt or do not prompt customers for a shipping address
---
Frequently Asked Questions
What themes does this work with?
This plugin works with any WordPress theme.
What are the prerequisites for using this plugin?
A website running WordPress version 4+ and Contact Form 7 4.2+. Also PHP 5.4+ running on your server.
Does this plugin have documentation or tutorials to follow?
Yes! We offer a large collection of tutorials and documentation to get your form setup just the way you want it.
How many form items can be linked to the price?
You can link up to 5 items to PayPal for each contact form.
Does this plugin work with Contact Form DB or Flamingo?
Yes, it does. Note: If using the "Send email after payment" feature, contacts will still be entered even if the customer has not yet paid.
Does the customer needs a PayPal account to pay?
No, they can pay with their Credit Card directly on the PayPal landing page.
Can I upgrade my license to more sites later?
Yes, in the accounts page you can upgrade your license. The license upgrade will be prorated.
Do I need a business PayPal account?
No, you can use a Standard PayPal account, which is free.
Still have questions?
Submit a Presale Question.
---
Pricing
A word about our pricing. If you think are plugins are expensive, please keep in mind that with a purchase you will get 1 year of UNLIMITED product support. Product support is by far the largest cost that we face in selling our plugins. We have built a business around offering really good support. We have been running this business since January 2014 and since then have helped thousands of customers. If you do have any problem or issue, know that you can contact us and we will help you fix it.
---
Purchase
---
Users Also Purchased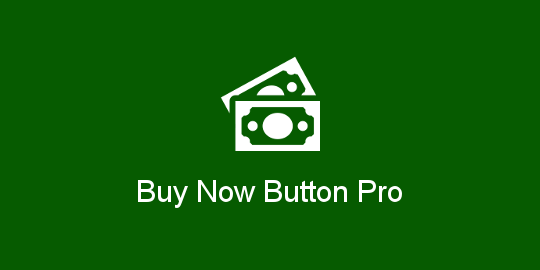 Start selling today, integrate PayPal Buy Now buttons into your website.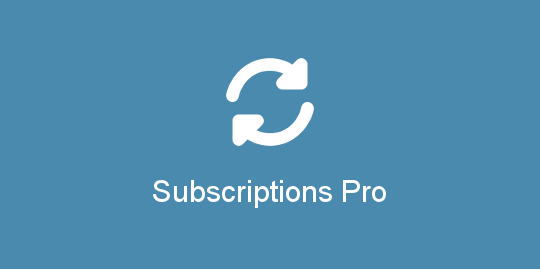 Sell subscriptions and memberships on your website with PayPal.
---
Reviews
Great support from Scott. I bought the pro version a while ago, but didn't end up using it until now. I had an issue and got a very fast response from him. Turns out the error I was getting was related to latest CF7 and he quickly put out an update.
For a simple solution when you need to send someone to PayPal, but also want to collect form details, try this plugin.
This plugin is as advertised. Everything worked correctly for the form I needed which included passing values from a radio button and also a textbox that the customer entered a dollar amount. I had a few issues (from my misunderstanding and not a shortfall of the plugin) and the developer answered my support ticket within an hour.
Really useful plugin that can be used for a large variety of projects coupled with top quality support. It does not get better than this. Scott goes out of his way to help with any issues or questions arising. Highly recommended.
The plugin does pretty much everything i need. Had a small issue and Scott responded fast and fix the issue, i recommend!!
Hi, I was so worried about getting my stuff done properly to get my customer satisfied. Scoot spent nearly two hours with me and fix the problem. I highly recommend the plugin!!! Best support ever Rachid
Needed a quick and simple way to accept payments on my site when people submit questions via a contact form. This plugin works great and is simple to install/setup.
I didn't want to pay hundreds of dollars per year to upgrade my gravity forms personal license simply to accept Paypal payments, so I decided to replace gravity forms on my site with Contact Form 7 (free!) and install the PRO version of this plugin (wanted the extra features like form send only after successful transaction, and to support the developer for creating this). PRO is only $15 bucks per year for 2 sites so it's very affordable.
I'm happy with the implementation. It is simple and works. If you are looking for a simple and low cost way to accept payments via a form submission, this is a great route to take.
I purchased the pro version, and it's exactly what I wanted. It works as it should. Looking forward to seeing new features.
Another big plus is that the developer is quick to respond to any issues and very professional.
The plugin does what it says on the tin. Had a small hiccup after setup and Scott was super fast to respond and fix the issue, can't ask for much more than that!
You must log in and be a buyer of this download to submit a review.