How does the customer redeem the certificate?
When the customer goes to checkout on your site, they go to PayPal.com. They login and there will be an option titled "Redeem". This is shown in Image 1 below.
By clicking on this the customer can enter their gift certificate number and have it applied to the purchase total. This is shown in Image 2 below.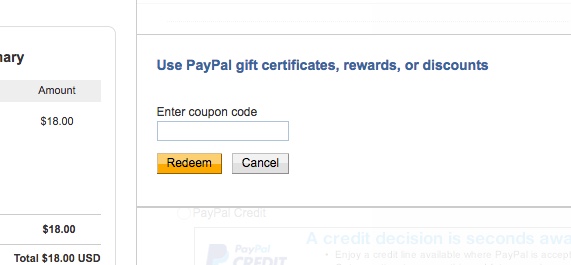 ---
Rate this Article